ROGUE'S MISSION
The purpose of Rogue Theater, Inc. shall be to celebrate the expressiveness and timelessness of the language through community theatrical performances of the highest quality.  Creating distinctive theatrical experiences, typically in an intimate setting, and providing educational programs for civic and school groups.  Rogue Theater seeks to enrich the cultural life of Door County and Northeast Wisconsin and give back to the community by donating to charitable organizations.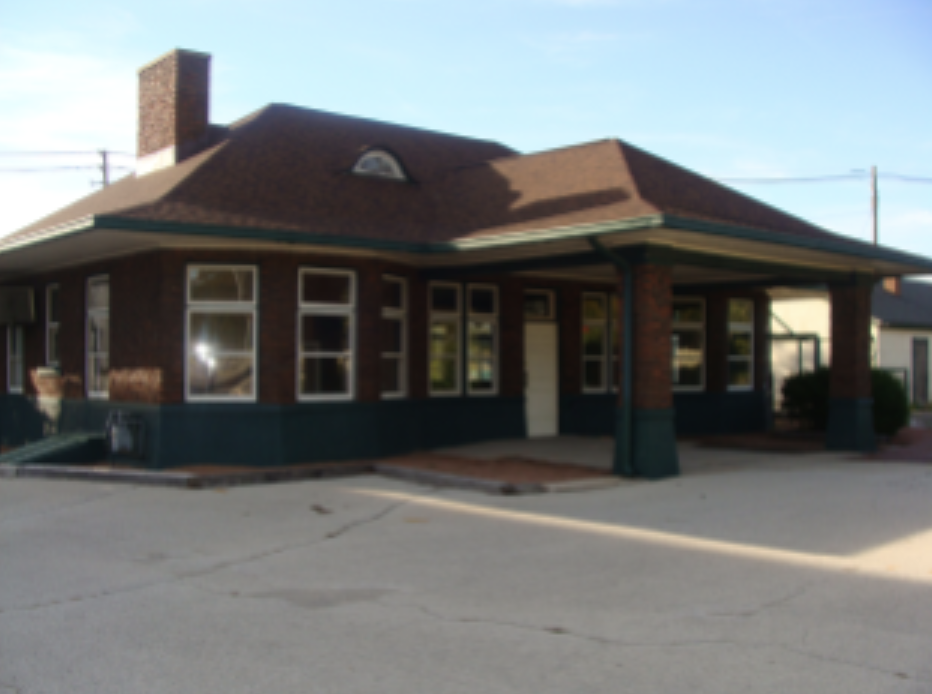 Rogue's first theater "The Depot Performing Arts Center". Located in the old train depot in Sturgeon Bay, 2013-2015.
A Brief History of ROGUE
Rogue Theater was founded by Lola DeVillers and Stuart Champeau in January 2013 as a traveling theater troupe.  Rogue Theater began with murder mystery dinner theater at local restaurants and town halls.  This was an area of theater that was not being addressed in Door County.  Rogue Theater continues to do murder mystery dinner theater annually.  This has gained Rogue Theater a firm position in the Door County theater industry.
In November of 2013, Rogue Theater opened its own theater space in downtown Sturgeon Bay.  Having a theater site propelled Rogue Theater to be a mainstay in the community.  After 3 years, another company purchased the building.  Rogue Theater began performing at other venues.  In the summer of 2016, Rogue Theater opened its second theater space, renting from another community agency.  With a home base, once again Rogue Theater showed an increase in ticket sales and participation in educational programs.  In October of 2018, that building was also sold to another organization and Rogue Theater began traveling once again.
In the fall of 2020, Rogue Theater made a commitment to establish a permanent home in Sturgeon Bay, by designing a theater space to meet their needs. Rogue Theater will continue to provide performances to local agencies as fundraising events. 
Rogue Theater's products and services include quality live theater productions and educational programming. Since its inception, Rogue Theater has made a commitment to the community by donating funds to local charities and non-profit organizations.